Crazy Horse 3
Some of the most beautiful women you can find in all of Las Vegas can be found in this posh boutique nightclub called Crazy Horse III. There are several areas for customers to explore in the CH3, as it is often referred to, including the VIP section with private setting suites and a 50ft. main room which has a plasma screen and a fully equipped bar to chill out and possibly watch a game. Crazy Horse 3  is gradually becoming "The Late Night Spot" to beat in Las Vegas, featuring a 3500 square feet space, thus making it perfectly convenient to start out your night at CH3 and move on or vice versa.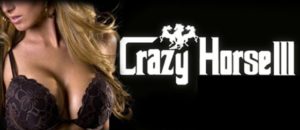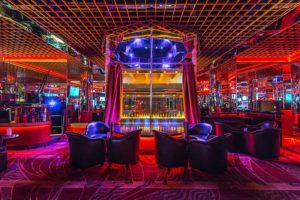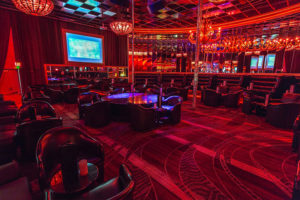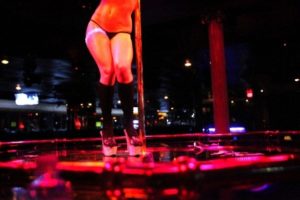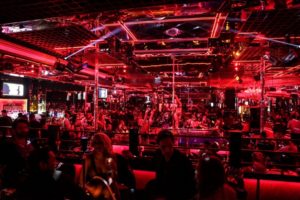 It is difficult, even in Las Vegas, to find a club that has a perfect blend of dancers.
While some have the type of girls you would likely find at the local dollar store, others have the type of girls that look like they just got off the Nip Tuck set. And while there are some clubs with the full spectrum, they most likely have very few beautiful women and are likely located on the extreme end. So whenever you are able to get a club that has that perfect blend – of the girl-next-door type of girl, to tattooed vixens – chances are, you would want to come back.
In CH3, you are guaranteed to have a vast array of options to pick from, irrespective of what your taste is; we have something for you. Thanks to their VIP space, and a lot of dancing space, CH3 is capable of hosting your parties perfectly without any issues. If not for the stripper poles in the way, the club would have been a hot nightclub with amazing views of the stunning stages. And thanks to the comfortable sofas littered around, lap dances have never been more convenient. The whole environment has a red glow thanks to the lampshade-like fixtures scattered around the club. With the lighting set up, you would be sure of where your money is going with the type of girl you pick.
However, it isn't common that you will find a girl you wouldn't otherwise look at attending to you or even being close to any of our poles. Irrespective of what you are looking for, we've got you covered. Most of our girls are in their early 20s while the others are closer to 30. Well, our girls are not just all about business. They are also willing to chat you up for a while before getting down to business as usual and asking if you want a dance. Also, sitting near the stage gives you a better view of the girls available, thus helping you choose better. There may be as much as 3 girls on one stage at a time, depending on how busy the club is.
The fact is, no matter how you see the world and the people in it, you definitely cannot say you see everyone as a potential runway model. Well, in our world, we will make sure your fantasy becomes a reality.